Best PDF Reader for Windows
PDFConvert doesn't integrate PDF reader in it. To view PDF file, you need a PDF reader software such as Foxit Reader or Adobe Reader.
Best Choice: Foxit Reader
Whether you're a consumer, business, government agency, or educational organization, you need to read, create, sign, and annotate (comment on) PDF documents and fill out PDF forms. Foxit Reader is a small, lightning fast, and feature rich PDF viewer which allows you to create (free PDF creation), open, view, sign, and print any PDF file. Foxit Reader is built upon the industry's fastest and most accurate (high fidelity) PDF rendering engine, providing users with the best PDF viewing and printing experience. Available in English, French, German, Portuguese, Russian, and Spanish.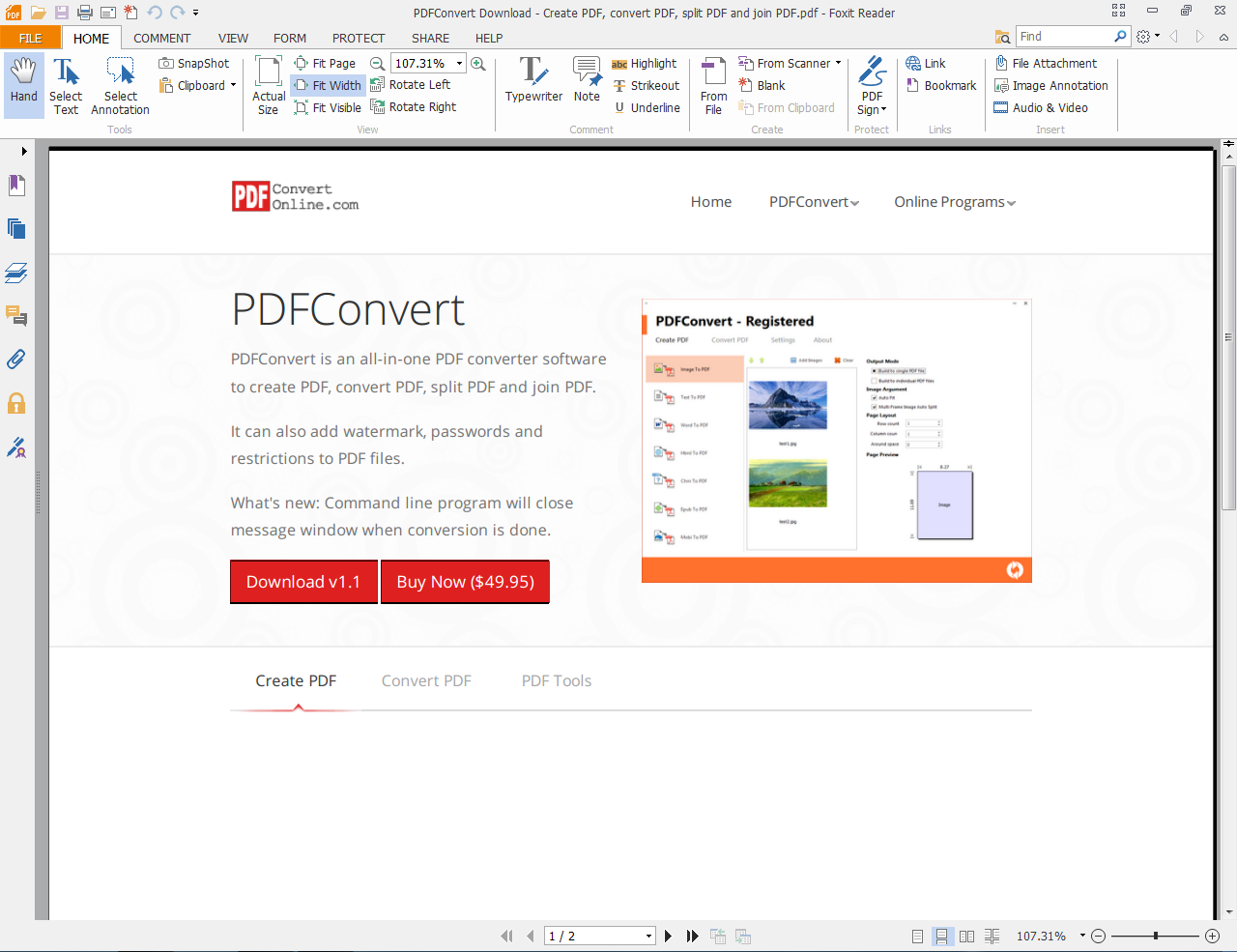 Features:
PDF Viewer - Lighting fast PDF view and print of PDF files and portfolios quickly without exhausting system resources.
Easily View Multiple PDF Files - Multi-tab style document display allows users to go back and forth between different PDF documents quickly and easily.
Configurable PDF Viewer - Configure document views with read mode, reverse view, and text viewer options. Configure page display with full screen, single page, continuous scrolling, split, two page facing, continuous facing, separate cover page, auto-scroll, and page transition options.
Bookmark Support - Easily add, edit, and modify bookmarks in a PDF document.
Multiple Views - Rotate pages between landscape and portrait. Configure zooming or adjust magnification using the marquee, loupe, and magnifier tools.
License: Free
File size: 32.6 MB
Download URL: http://www.foxitsoftware.com/downloads/thanks.php?product=Foxit-Reader&platform=Windows&referer=ReaderPage
Optional: Adobe Reader
Adobe Reader software is the free trusted standard for reliably viewing, printing, and annotating PDF documents. It's the only PDF file viewer that can open and interact with all types of PDF content, including forms and multimedia.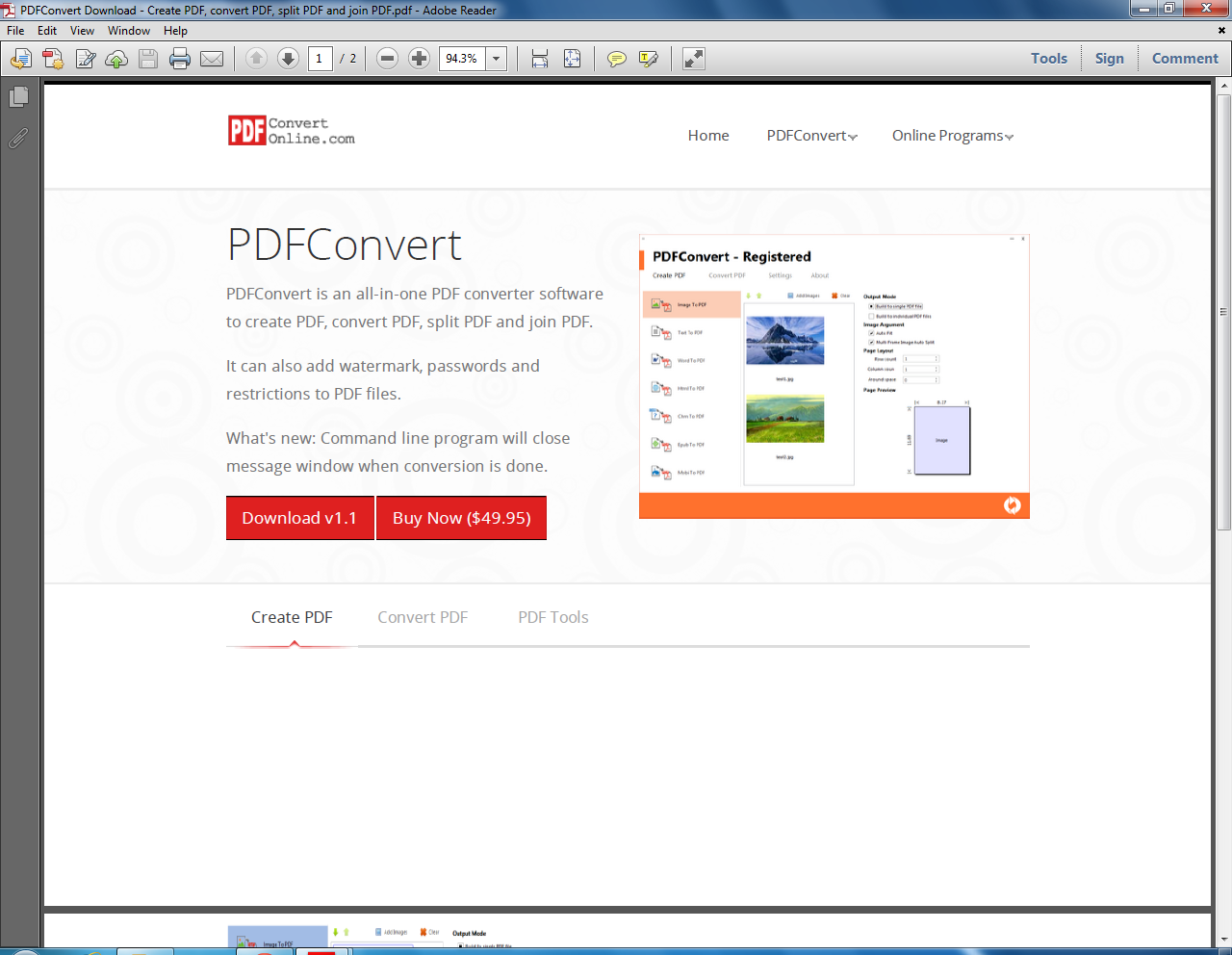 Features:
Open any PDF file - Open and view all kinds of content contained in PDF files, including documents, drawings, email messages, spreadsheets, and presentations.
Sign files with e-signatures - No need to print documents before you sign them. With Reader XI, it's simple to add your electronic signature to PDFs - and just as easy to get them signed by others.
Protect your system - Help safeguard your software and data from malicious code and keep unauthorized users from viewing private information with Protected Mode.
Comment using the PDF annotator - Reader XI comes with a full set of commenting tools. So you can add sticky notes, highlight text, and use lines, shapes, stamps, and a typewriter tool to place comments anywhere on your PDF document.
Fill out forms - Say goodbye to paper forms. Type your responses right on the PDF form, or click through and fill in the form fields. Then save and submit. That's really all there is to it.
Ease deployment - Manage Reader deployment using a wide range of IT resources, including the Adobe Customization Wizard, Microsoft System Center Configuration Manager (SCCM), Microsoft System Center Updates Publisher (SCUP, and others.
Manage security compliance - Enjoy support for Kerberos, SOAP/WSDL, XSD, W3C XML digital signatures, 256-bit AES, OASIS WS-Security, XML encryption, HTTP/HTTPS, RSA, and ECMAScript for XML (E4X) in the JavaScript interpreter. Reader is NIST PKI test-suite compliant.
License: Free
File size: 49.1 MB
Download URL: http://www.adobe.com/go/rx_reader_marquee1_reader_download?promoid=HRZAC
Didn't install any PDF Reader software on your Windows? Don't worry, you can still open PDF file in your web browsers such as Google Chrome or Mozilla Firefox. Right click on your local PDF file, select "Open with...", choose Google Chrome program to open it. Google Chrome is not feature-packed, but it's a handy way to read PDF documents in your browser without running a separate application. It makes PDFs look like any other web page, aside from a toolbar that appears when you hover your cursor over the document.