Best PDF Reader for Android
PDFConvert doesn't integrate PDF reader in it. To view PDF file, you need a PDF reader software such as Foxit Reader or Adobe Reader.
Best Choice: Adobe Reader for Android
Adobe Reader is the free, trusted leader for reliably viewing and interacting with PDF documents across platforms and devices. Install the free Adobe Reader mobile app to work with PDF documents on your Android tablet or phone. Easily access, manage, and share a wide variety of PDF types, including PDF Portfolios, password-protected documents, fillable forms, and Adobe LiveCycle rights-managed PDFs. Use with Adobe Document Services to convert and export PDF files.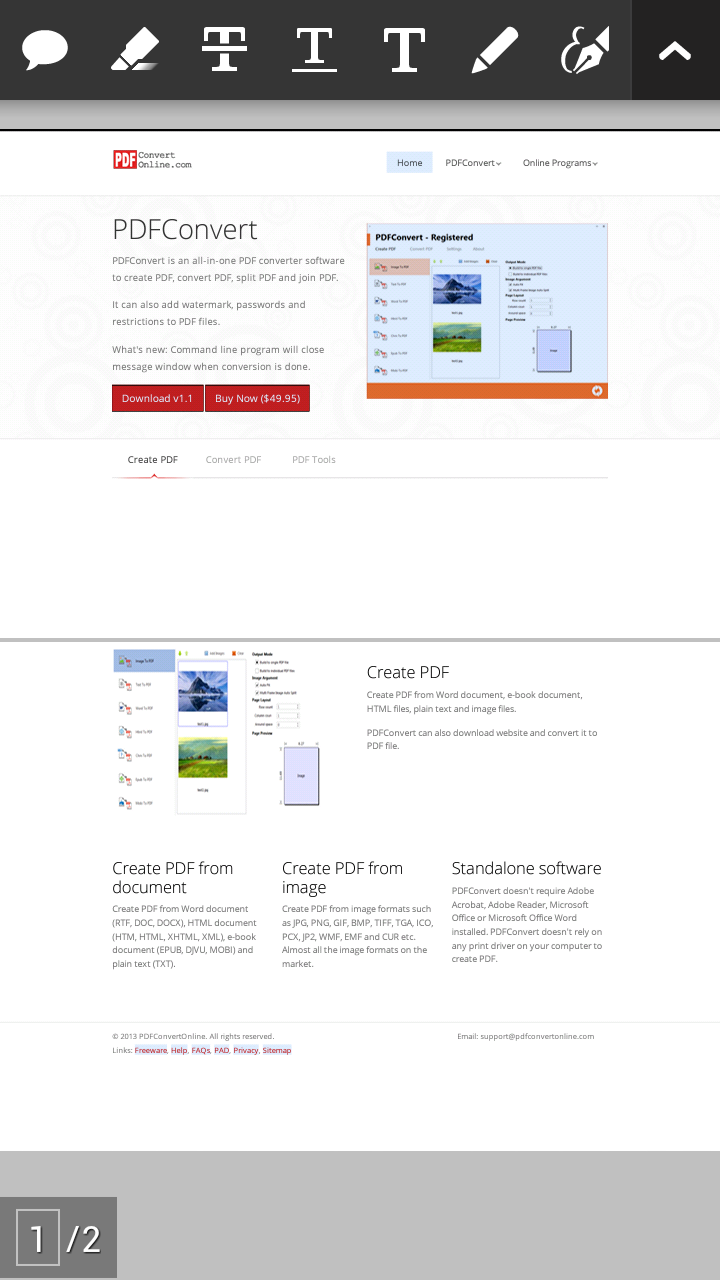 Features:
Open and view PDFs - Interact with PDFs on your mobile device just like you do on your desktop. Swipe through PDF Portfolios and view password-protected documents. Even sign and send important papers.
Customize your view - Zoom in or out to read a file more easily. Or change your viewing mode from single page to continuous scroll to make the most of your screen's size.
Navigate through files - Find what you're looking for fast by searching the contents of any PDF. You can also use bookmarks or thumbnails to jump to any section in your file.
Manage and share files - The built-in file manager helps you organize your files and find PDFs fast. Share files with online file storage services, or print wirelessly from your iOS device using AirPrint.
Annotate PDFs - It's easy to add comments to PDF files using sticky notes or the typewriter, highlight, underline, and strikethrough tools. Or draw right on the screen with the freehand drawing tool.
Fill out forms - Quickly fill out PDF forms by typing text into fillable fields. Save, sign, and forward to others - without ever stopping by your desk.
Sign PDF documents - Use your finger to e-sign any PDF document - no pen required. On Android devices, send PDF files for others to e-sign and track signatures online using the Adobe EchoSign service.
Copy and paste text - Need to email a key phrase or paragraph? Just highlight the text and copy it for pasting.
License: Free
Size: Varies with device
Download URL: https://play.google.com/store/apps/details?id=com.adobe.reader
Optional: ezPDF Reader for Android
ezPDF Reader is the best selling, best rated and most commented Multimedia PDF viewer, annotator, and form filler with calculations.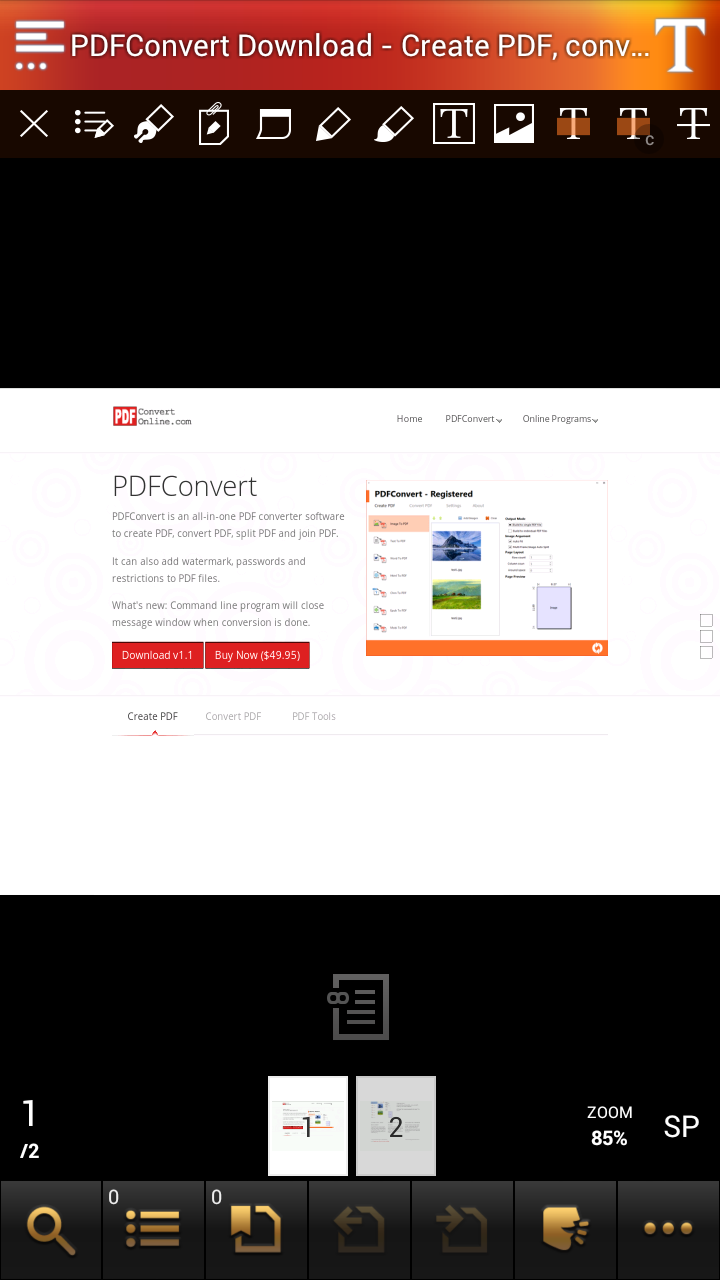 Features:
PDF Files represented with accuracy
Zoom In with Pinch Out or Double Tap / Zoom Out with Pinch In or Two Finger Touch
Auto Fit Zoom for multi-column article or removing white margin
Three (3) Types of View - Default PDF View, Text Reflow View, Thumbnail Image View
Landscape View
Page Turning Effect (Flip) On / Off
Scroll Lock / Unlock
Convenient Page Navigation using Thumbnail Scroll Images
Jump to a specific page by its Page Number
Undo and Redo Page Navigation
Search (Options for case sensitive, whole word or part, exact word, and/or operator) and highlighted result
Able to change reading direction - Good for Arabic, Chinese, Japanese & Hebrew documents
Support Trackball; Able to change the direction DPAD
Outlines (Table of Contents)
Intuitive bookmarking & viewing bookmarks with its description and ribbon & thumbnail images
Able to select text in PDF, save to clipboard, web search, share with other apps
Hyperlink Features for URL, Email Address, and Go To a specific page.
Plays embedded audio and video multimedia files (your device must support the media types)
Supports JPEG2000 and JBIG2 compression
Use volume key to page flipping, column move, or zoom in/out
4-point-tap toggles Notification Bar On or Off
3-point-tap toggles PDF view or Text Reflow view
2-point-tap reduces the page to fit the width when enlarged
1-point-tap toggles Menu On or Off
License: Free
File size: 11 MB
Download URL: https://play.google.com/store/apps/details?id=udk.android.reader.trial