Best PDF Editor Online Programs
Online PDF Editor doesn't require downloads and installations. It's a convenient way to edit PDF files.
Best Choice: PDFescape
Edit PDF files with PDFescape - an online, free PDF reader, free PDF editor & free PDF form filler. View PDF documents on the web. Fill out PDF forms quickly without Adobe Acrobat. No watermarks or registration. Completely free.
Click the figure below to enlarge it.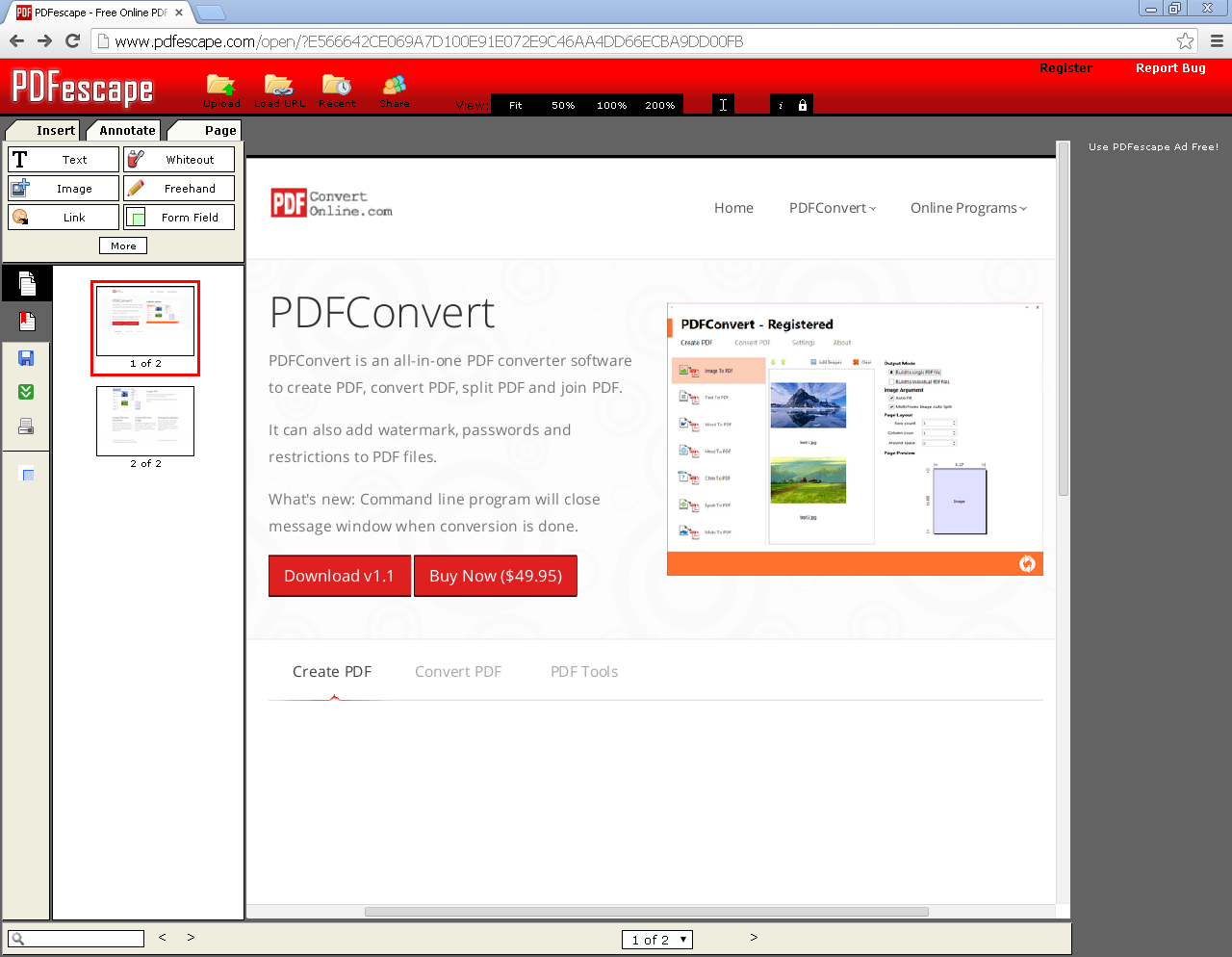 Features:
Annotate PDF Documents
Create New PDF Forms
Edit PDF Files
Fill Out PDF Forms
Password Protect PDF Content
Share PDF Documents
Save & Print PDF Files
View PDF Files Online
You can access PDFescape at http://www.pdfescape.com
Optional: CutePDF Editor
CutePDF Editor is a cloud-based PDF application that makes it easy for you to edit any PDF files for free. It looks and feels like a desktop software, but it works through your Web Browser, so there is nothing to install or maintain. No sign-up and it's FREE!
The current version of CutePDF Editor can open a PDF file with size less than 5.0 MB and has no more than 1,000 pages. The combined PDF file can be as large as 10 MB. You need a Web Browser with Adobe Flash 11 or up enabled.
Click the figure below to enlarge it.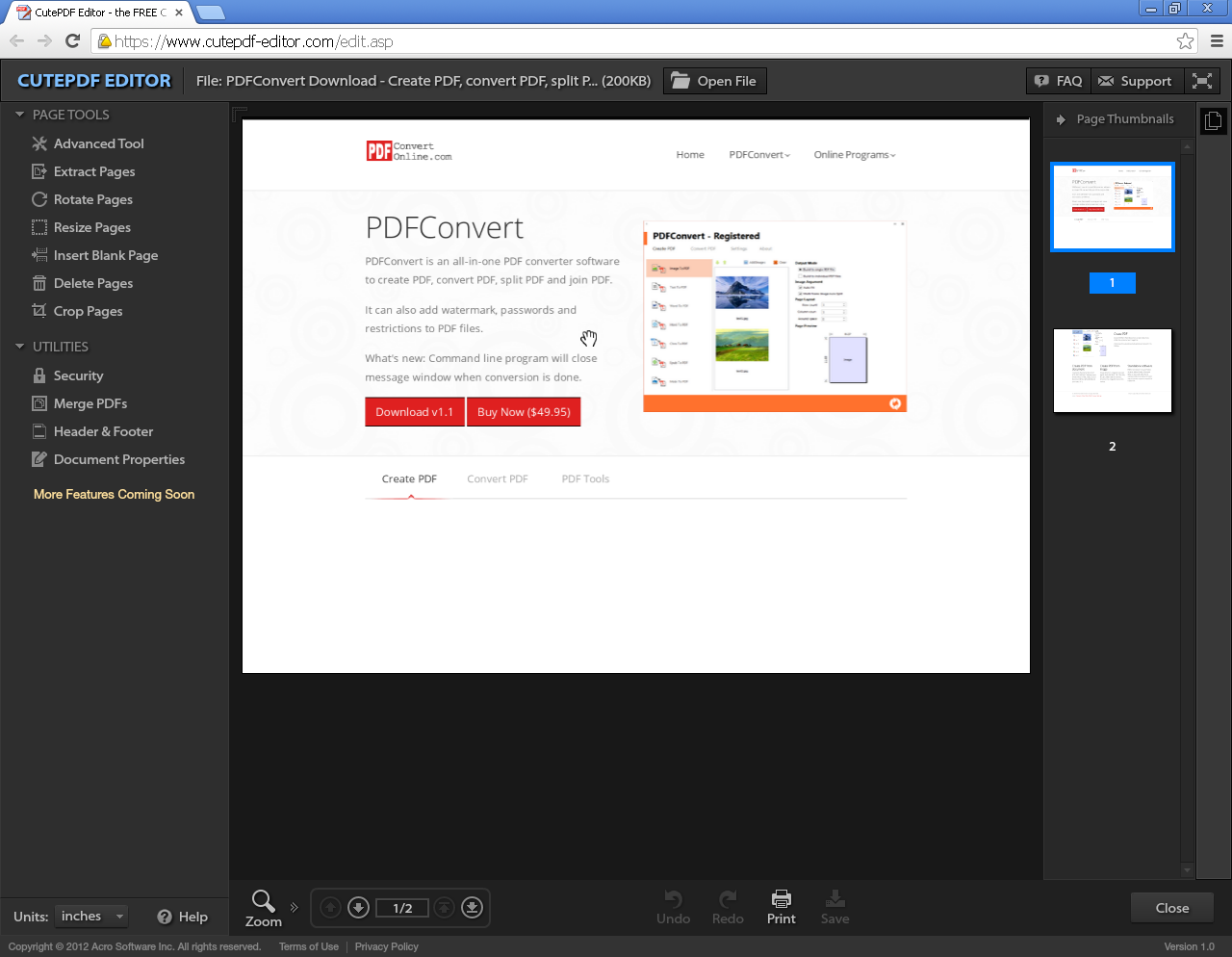 Although there are many function links listed on the left menu, we can't find a link to edit text or image in PDF file.
You can access CutePDF Editor at https://www.cutepdf-editor.com