Best PDF Editor for Windows
PDFConvert doesn't integrate PDF editor in it. To edit PDF file, you need a PDF editor software such as Adobe Acrobat or PDFedit. We are working on adding PDF editor function in our PDFConvert software, however this progress is very slow.
Best Choice: Adobe Acrobat XI Pro

Adobe Acrobat XI Pro is more than just the leading PDF Editor software. It's packed with smart tools that give you even more power to communicate. Plus, if you subscribe, you get access to the online services you need to create and edit PDFs and forms on the go. Easily, seamlessly, brilliantly.
Features:
Create PDF files - Quickly convert any document, image, or scan into a PDF file that anyone can open and view using free Adobe Reader.
Edit text in a PDF - Fix a typo, change a font, or add a paragraph to your PDF as easily as you do in other applications using a new point-and-click interface.
Edit images in a PDF - Resize, replace, and adjust images in your PDF with no need to track down the original file or graphic.
Export from PDF - Convert PDF files to editable Microsoft Office documents. And save fonts, formatting, and effort.
Create and analyze forms - Cut the time you spend creating forms, rekeying data, and correcting errors. Distribute forms online, and then collect responses and analyze results in real time.
Simplify reviews and approvals - Stop sorting through paper and email trails. Automate review and approval cycles with Acrobat. Multiple reviewers can see and build on each other's comments so you can meet your deadline.
Protect PDF files - Acrobat XI makes it simple to keep your work more secure, no matter what application you're in.
License: $19.99 per month to subscribe
File size: 604 MB MB
Download URL: http://www.adobe.com/go/acrobat_free_trial/
Optional: PDFedit
Although most PDF Editor software products on the market are expensive, we manage to find a free PDF Editor software called PDFedit. However PDFedit crashed several times during our testing. Use at your own risk.
PDFedit is a free open source pdf editor and a library for manipulating PDF documents, released under terms of GNU GPL version 2. It includes PDF manipulating library based on xpdf, GUI, set of command line tools and a pdf editor.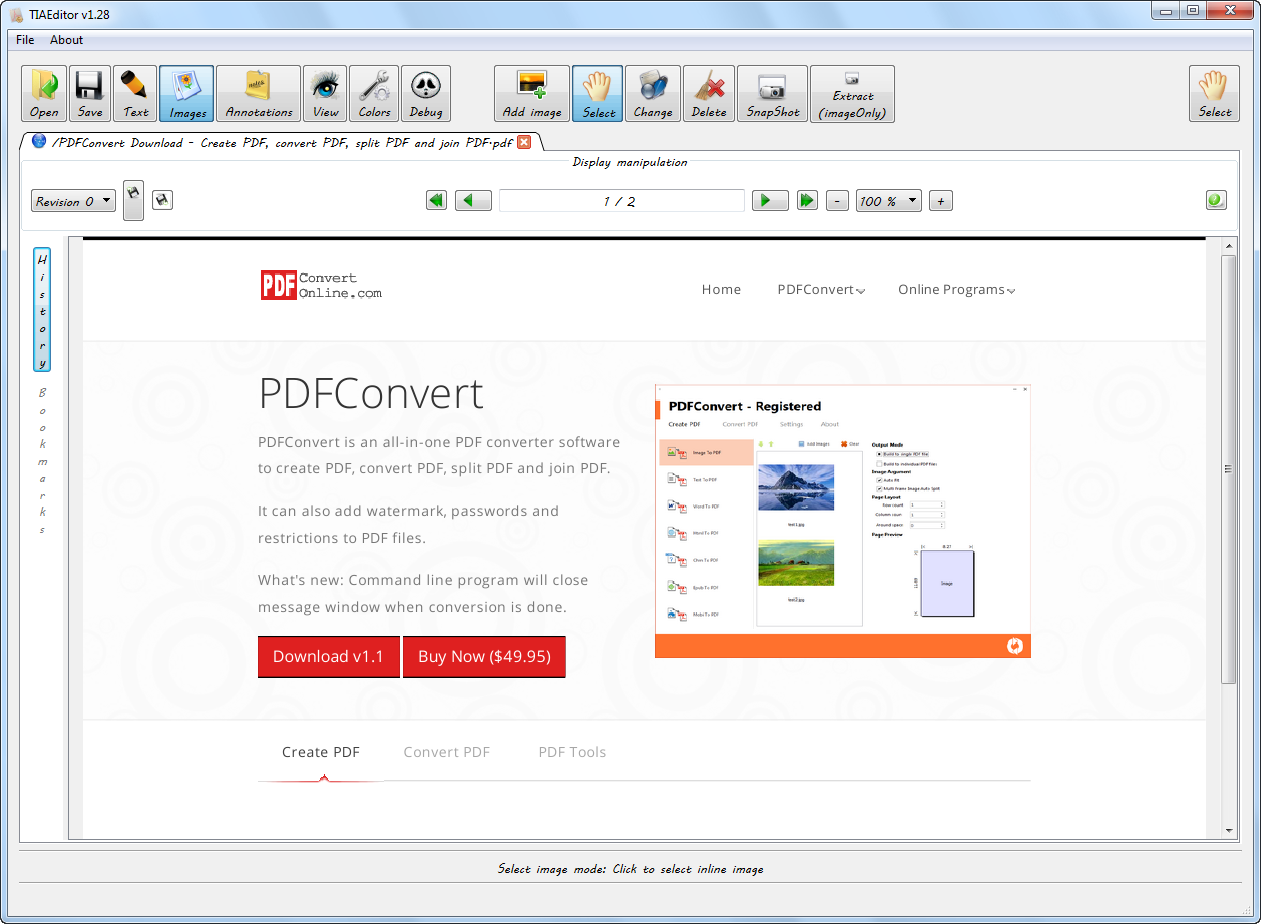 License: Free
File size: 7.5 MB
Download URL: http://sourceforge.net/projects/pdfedit/files/pdfedit-win32/